Latest Industrial Applications of Wood Materials
Wood is used in diverse industries due to its versatility. Wood business is growing tremendously day by day, and its popularity is increasing. Woodcraft businesses adopted highly efficient laser technology, which makes the wood business grow faster and more profitable. 
Traditional methods of making products out of wood are usually hand-operated, and therefore the final products are costly and time-consuming. On the other hand, a wood laser cutting machine makes perfect cuts, engraves elegant styles, and helps create images on wood pieces and save time and money. Moreover, lasers can be used with different types of wood like hardwood, softwood, and plywood. 
The laser cutting process involves a powerful and precise laser that emits a high-power beam with pinpoint accuracy, focusing on a small material area. The laser burns the wood and evaporates it to prevent the burned-look on the wood under treatment. In woodworking, cutting with a laser machine opens up numerous possibilities to craft the wood into exquisite pieces of different shapes, sizes, and styles. It's something missing in traditional wood cutting technologies. It is a speedy process, as the material is removed with fast laser pulses.
Advantages of laser technology for wood cutting and engraving
What makes a wood laser cutting machine one of the most sought-after woodworking equipment is its versatility. It offers a wide range of applications. You can use it to cut, design, and engrave different types of woods.
A laser cutting can be applied to any type of wood material, softer or harder. All you need to do is to calibrate the laser machine properly. When the wood contains homogenous grain and resin, a laser machine gives excellent results.
Extremely sharp cuts can be made with very high precision. The width of a laser cut is only limited by the width of the laser beam. Cutting wood with a laser is like drawing with a sharp tip pen. Traditional techniques have a radius of around 1 mm, while a laser can cut with a beam as sharp as 0.1 mm.
Laser cutters burn through wood and produce exceptionally sharp edges. Since there is no direct contact between the laser device and wood, reducing the chance of accidental marking or contamination. Lasers also create a smaller heat-affected zone, which lowers the risk of material deformation at the cutting site.
Since laser-cutting can cut material and apply clean finish to a product, it can be a more streamlined process than traditional mechanical alternatives, which often require post-machining treatments.
Lasers used in wood processing
The most popular lasers for wood processing are gas lasers, also known as CO2 lasers. The CO2 lasers come in a multitude of sizes and powers and mostly used for cutting non-metals. The CO2 laser is capable of cutting, marking, and engraving wood with excellent results. 
If you want to mark, engrave, and cut wood, it's best to think about committing to a CO2 laser cutter. CO2 lasers are relatively inexpensive and efficient, and can be cut through various types of materials used in the wood business such as cardboard, leather, acrylic, glass, some other plastic, and form.
If you are planning to mark pictures or imagery on wood, you may think about affordable diode laser. These lasers are available in red, blue, and green colors and are weaker than CO2 lasers. When working on wood, it is best to use these laser cutter machines for etching and marking because of their power constraints. Some diode lasers can cut wood, but they are mostly limited to cutting thin and softwoods. 
Fiber laser also use diodes, but they are refined through a fiber optic cable. The fiber optic cable amplifies the power and focus of the laser and helps it cut materials much better. Fiber lasers are unique because they are usually used for cutting applications, which other lasers have trouble with. The fiber laser machine is highly reliable and has a longer lifespan, and produces the best results for wood cutting applications. 
What can you create with a laser cut and engraved wood?
Nowadays, woodworks are not limited to simple crafting or making items of furniture. Woodwork business has been one of the most emerging businesses for the last few years. The wood business has extended to be a huge industry of various fields of creative works. Here are some applications where laser machines are frequently used involving different types of woodwork. 
Laser allows you to produce any shape and design on your wood sample. With the help of a laser machine, you can make photo engraving letter cutout, personalized logo, wood jewelry, business cards, wedding invitations, posters and so on.  The possibilities of laser machines for wood applications are endless. You can create any complex designs and reproduce them according to your choice. 
Laser is best for creating furniture of your choice. With laser cutting, you can do anything. You can create screens with elaborated designs, wood lams, wood clocks, desks made with laser cutting, Laser-cut drawer organizers, or you can create your personalized wood item. You can also give a personal touch to your product by marking or engraving the design of your choice. 
Wooden signs can be perfectly placed in offices to show their brand design or logo with a unique twist. The words can be in negative space. This requires extreme precision while cutting, which can only be achieved with a laser beam.
Add a JPT Laser machine to your toolbox:
If you're looking to buy a wood laser cutting machine, you should buy the best laser cutter for the woodworking business. High-precision laser components can solve many engineering and aesthetic problems when prototyping or creating a new product. 
JPT has a wide range of lasers available for wood laser cutting projects. JPT's premium laser wood cutting and engraving machine can be used for diverse applications from wood to engineering materials such as high-quality plywood. JPT M7 series high power MOPA fiber laser machine is best suitable for cutting, deep engraving, or marking different types of wood materials. 
The laser peak power can be well maintained by adjusting different combination parameters. JPT MOPA fiber lasers are widely used in various marking and engraving processes, such as black marking on anodized aluminum, color marking on stainless steel, and wood cutting
Laser
Flexible circuit boards, referred to as FPC are widely used in consumer electronic products such as microelectronics, 5G mobile phones, laptop computers, and new energy vehicles. Also as electronic interconnects to connect products.
Read More »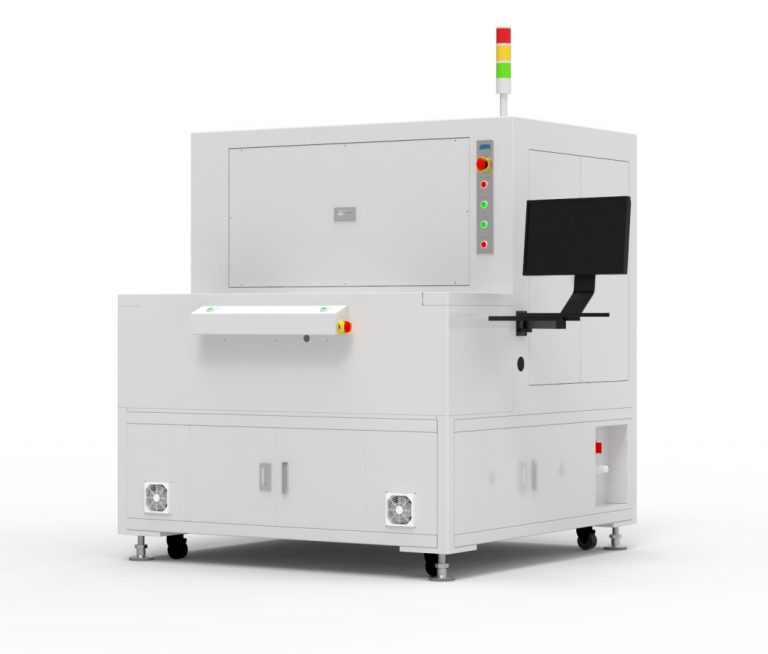 Laser
Ink is an important material for printing. By printing or inkjet, patterns and characters are displayed on the substrate. Among them, screen printing inks are widely used on the cover glass of various display panels such as mobile phones, computers, smart watches, cameras, etc.
Read More »
Latest posts by Nadir Ali
(see all)